Many couples are opting for a
"First Look"
as part of their wedding day experience.  A "First Look" is when the bride and groom choose to see each other before their wedding ceremony as opposed to waiting until the bride is walking down the aisle.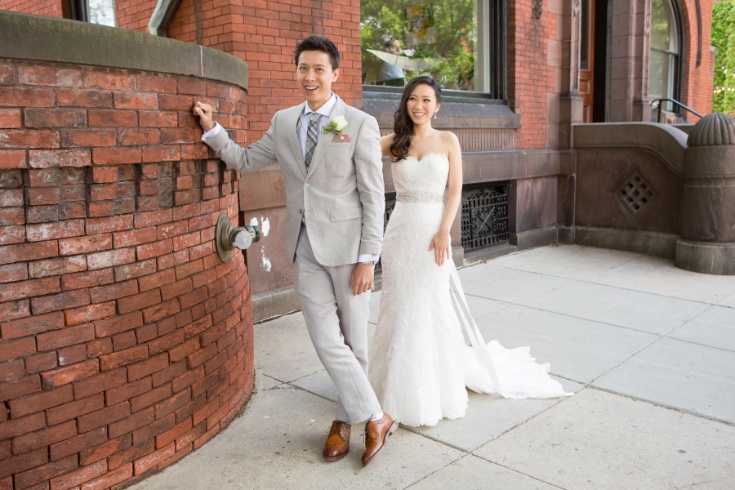 It also provides a wonderful opportunity to capture that first moment the couple sees each other for the first time in their wedding attire.  Those first few moments are so sweet that and so full of emotion and make for some beautiful memories.  
Fun Fact:  Did you know that the tradition of waiting to see each other until the ceremony came from the time when arranged marriages were customary?  The wedding was considered a business transaction between families and bride and groom were not allowed to see each other for fear that one of them would back out if they considered their future mate to be unattractive.  It was shameful for the bride's family if the groom thought the bride was unattractive and called off the wedding, so it became to tradition to wait until the last possible moment when it was too late to back out of the marriage.
Here are a few reasons why we think first looks rock!  
1.  Private time before ceremony
The wedding day goes by so fast and that is quite possibly the only few moments the bride and groom will have "alone" during the wedding day.  It offers a great time to exchange love notes and/ or gifts, pray or just enjoy each other's company.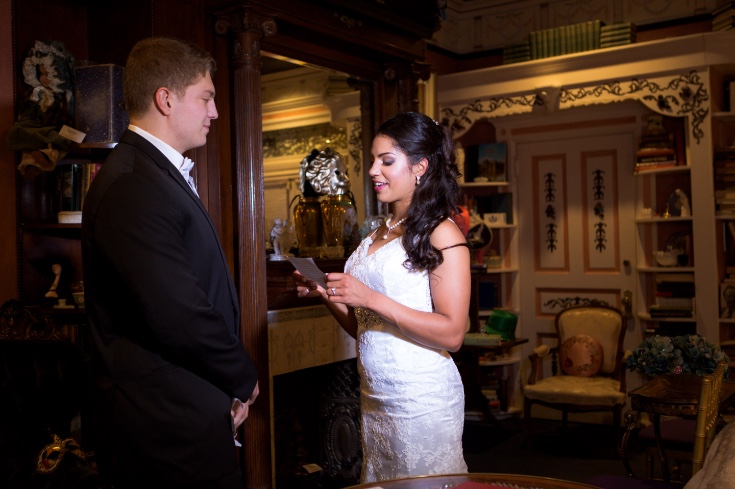 2.  It's a great chance to capture each other's reactions to seeing each other all dressed up.  The moments are so organic and the reactions are so genuine - it really offers a glimpse into a couple's true personality.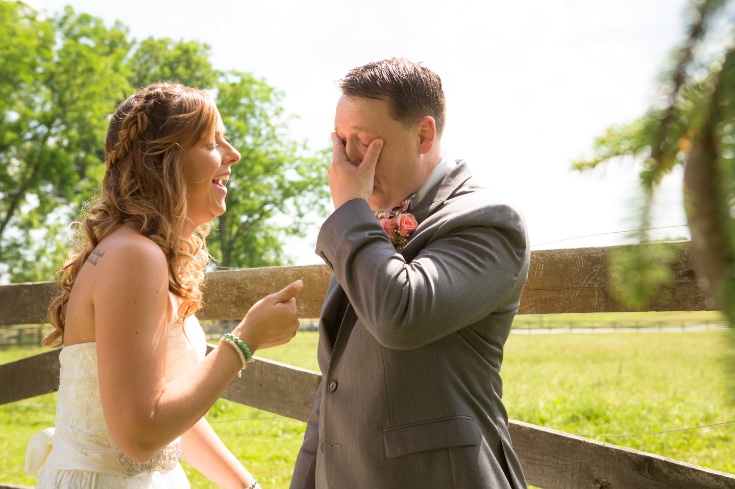 3.  Time for Portraits of Bride and Groom
If you want daylight outdoor portraits particularly for fall and winter evening weddings, the first look is a great way to ensure getting some outdoor shots before the sun sets.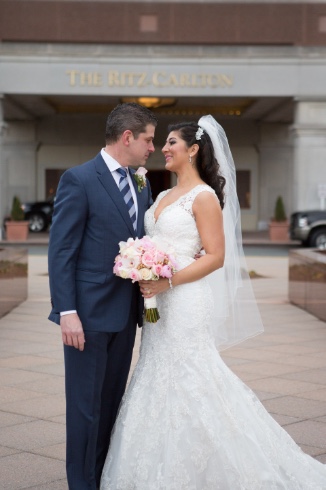 4.  More time for cocktails
If planned properly, family and wedding portraits can also be taken before the ceremony, leaving time for the bride and groom to mingle during cocktail hour.
Of course, some couples still want to keep the tradition of waiting until the ceremony to see each other.  There are still some cool ways to spend time together with what is known as the
"No Look, First Look"
  Couples are separated by a door or wall and can still hear and touch each other but cannot see each other.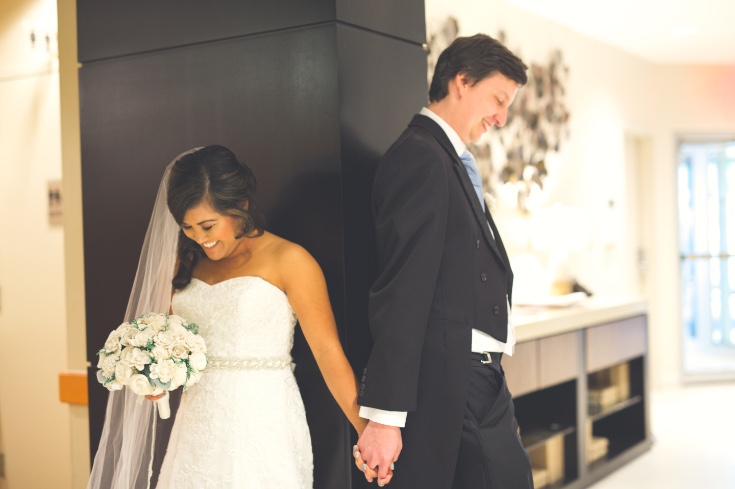 Whether you choose the First Look or the traditional route, the choice is always yours!  Be sure to talk with each other and decide which option works best for you.